Polyester baghouse filter bags/PE filter bags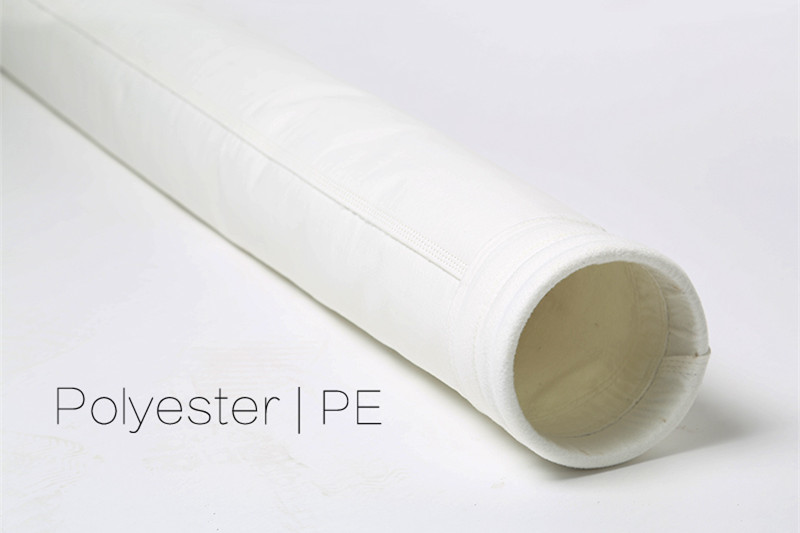 Description:
Polyester baghouse filter bags(PE filter bags) is in use of non-woven acupuncture process using fiber staggered arrangement, the gap evenly distributed fine fiber cloth to polyester staple fiber and polyester twisted yarn produced by the filter bag. Surface after hot rolling, singeing or coating and other post-processing, so that the surface smooth and difficult to be blocked by dust, the filter porosity, air permeability is better, uses a wide range of anti-chemical stability, not only can Filtration at room temperature gas, and can filter corrosive gases containing acid and alkali, and filter water, oil filter, is the normal temperature conditions, liquid-solid separation and other areas of the ideal filter material.
We use large fiber company's fiber plant production of 1.2 denier, 2 denier, 2.5 denier high-quality polyester denier and imported equipment for the production of polyester filter felt. The machine can be more than five different materials, different specifications of the fiber evenly quantitative mixing, and then mixed with multiple sets of cotton and carding unit will help the fiber between the layers of different fiber composite layer, gradient transformation.
In addition to the product with the ordinary blanket-specific high-porosity, permeability, and dust-efficient, long life and other advantages, Its moderate temperature rating, instantly up to 150 ° C, acid and alkali-resistant features and has a very good wear resistance. Therefore, polyester filter bag is the most common materials in the filter bag family. Weight from 350g / m2 ~ 600g / m2, thickness from 1mm ~ 4mm, width 2.5 meters below our factory can produce, and can be cut to a variety of width.
Standard specification for Polyester Filter Bag:
Fibre Composition

Polyester staple fiber

Scrim Composition

Polyester filament

Weight

500

g/m2

Thickness

1.9

mm

Mean Air Permeability

9-12

m3/m2/[email protected]

Breaking Strength-CD ( warp )

≥1000

N/5x20cm

Breaking Strength-MD (weft)

≥1300

N/5x20cm

Breaking Elongation-CD

<30

%

Breaking EIongation-MD

<50

%

Dry Shrinkage-CD

< 1

%

Dry Shrinkage-MD

< 1

%

Recommended Continous Operating Temperature

130

°C

Recommended Short-term Operating Temperature

150

°C

Finishing

Singeing, calendering, heat setting treatment