Fiberglass blending filter bag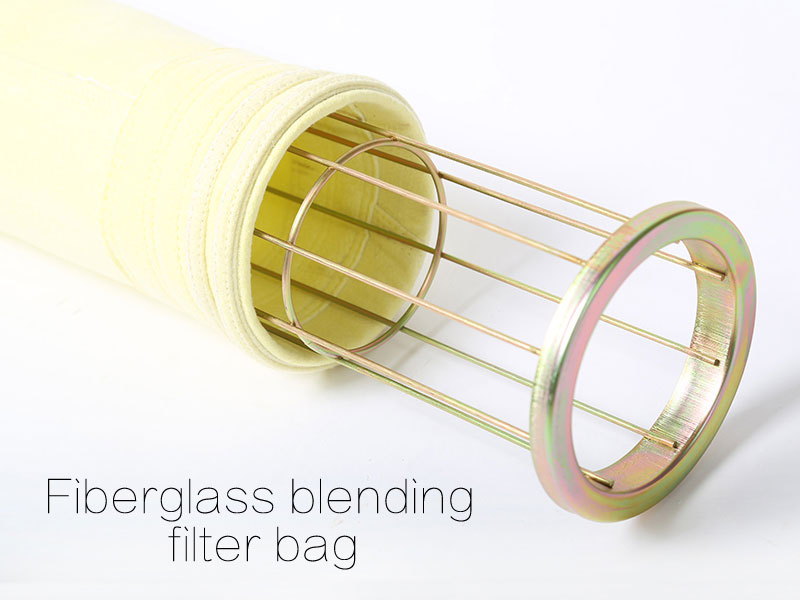 Description
Compared with fiberglass filter bag, Fiberglass blending filter bag has obvious improvement in abrasion resistance, flexural strength and peeling strength, and can bear high filtration load.
Material :
Fiberglass compound staple fiber, P84 fibre, Nomex fiber
Characteristic
The filtration speed can reach 1.0m/min, and the running resistance is low. Compared with synthetic chemical fiber high temperature resistant filter material, to overcome the large chemical fiber filter material elongation, large deformation, low temperature resistant, corrosion resistance and weaknesses; Better dimension stability, strength, and the price is lower than other high temperature resistant chemical fiber.
Application
Glass fiber composite bag has been widely used in iron and steel, nonferrous metal smelting, chemical industry, building materials, electric power department.
Physical and Chemical Properties of Fiberglass Blending Filter Bag:
Fibre Composition

Glass fiber/ High temperature fiber

Scrim Composition

E-glass fiber

Weight

>900

g/m2

Thickness

2.50

mm

Mean Air Permeability

8-10

m3/m2/[email protected]

Breaking Strength-CD ( warp )

>1800

N/5x20cm

Breaking Strength-MD (weft)

>1800

N/5x20cm

Breaking Elongation-CD

<10

%

Breaking EIongation-MD

<10

%

Dry Shrinkage-CD

< 1

%

Dry Shrinkage-MD

< 1

%

Recommended Continous Operating Temperature

240

°C

Recommended Short-term Operating Temperature

260

°C

Finishing