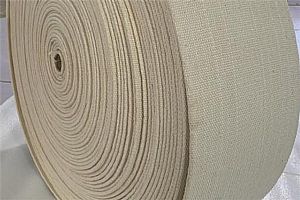 Description:
Air slide canvas, usually used in cement plants, power plants, etc. Suitable for conveying non-corrosive non-spiky block, granular, powder of a variety of materials, such as coal, coke, sand, cement and other bulk materials or articles. Stable performance, high conveying efficiency, low cost.
Air slide canvas features:
1. Clear grain, smooth, stable size, no deformation.
2. Good air permeability, uniform and stable air flow.
3. Heat resistance, wear resistance, corrosion resistance, small moisture absorption.
4. Long service life, less energy consumption, very little maintenance.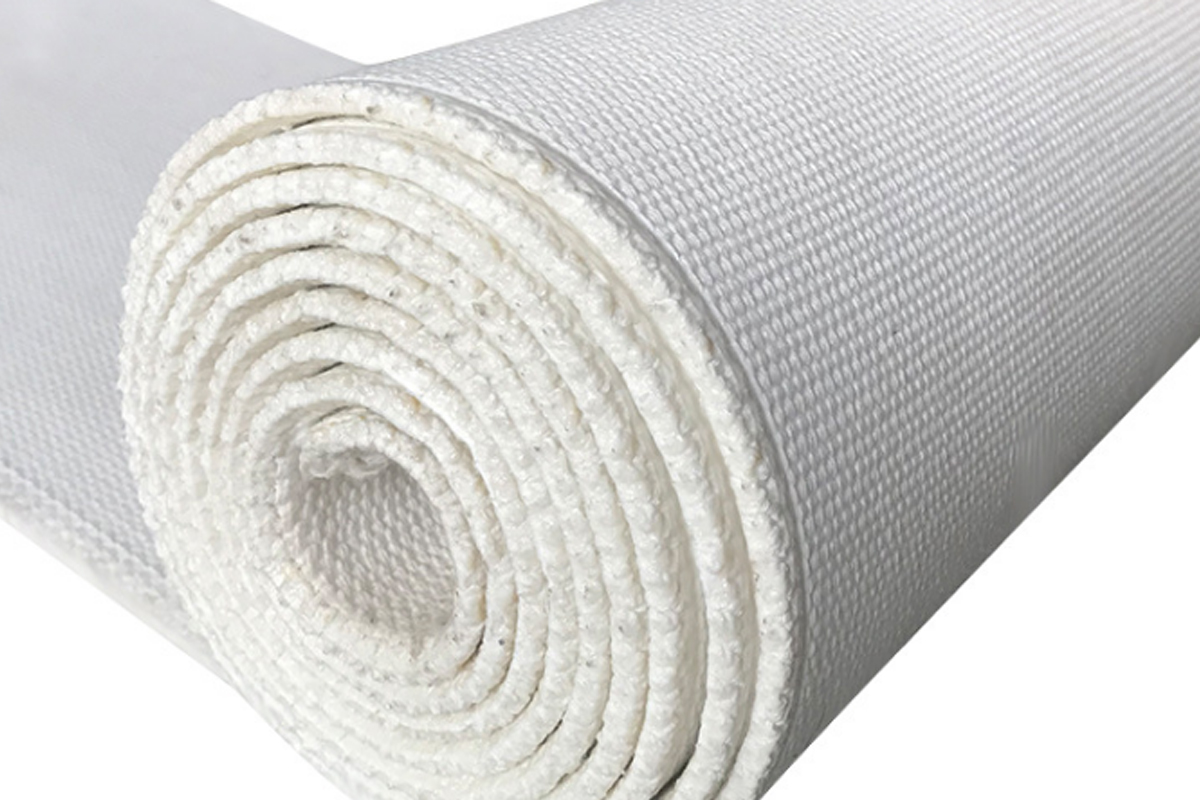 Air slide canvas in operation and use, should pay attention to the following points:
1. Careful inspection should be carried out before the chute is put into use, and attention should be paid to whether the sealing places meet the requirements to prevent air leakage of the chute press cloth breathable layer and the tank body.
2. When driving, close the inlet felling, and gradually open the inlet felling after starting according to the needs. According to the requirements of conveying materials, adjust the lower groove stop valve, and then start blanking.
3. After blanking, we should often observe the material flow through the observation door, and adjust the inlet air volume according to the pressure measurement parameters.
4. When stopping, stop feeding and gradually reduce the intake air volume. Stop the blower 2-3 minutes after the material in the chute is unloaded.
5, strictly prevent the conveying material with large particles and debris caused by the blockage of the breathable layer (press cloth).
6, the conveying material moisture should be strictly controlled. Especially in the rainy season, the material water is large, in the conveyor chute flow bad, liquidity, easy to cause blockage. The air pumped into the blower has been required to be clean and dry.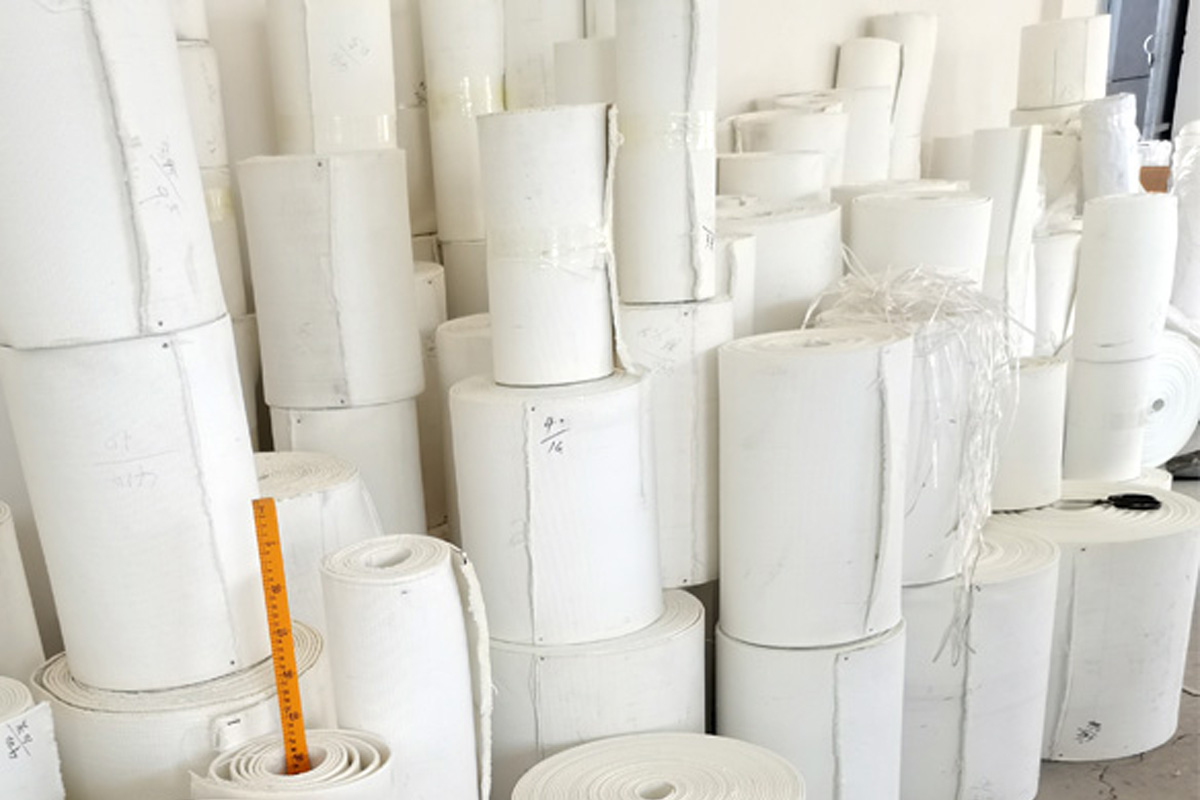 Treatment of air conveying chute clogging
1. Check whether the chute breathable cloth is installed correctly.
2, whether there is water into the chute.
3, whether there are foreign bodies such as steel balls into the chute.
4. Whether the chute selection and slope meet the requirements.
Our air slide canvas, length is usually 50 meters a roll, width of a variety of specifications spot supply, special specifications can be customized. Our air slide fabric has low energy consumption, long service life, easy installation and less maintenance. Please contact us, email: [email protected]