Description
Air slide cloth is the main industrial product, which brings great convenience to industrial production. Therefore, it is necessary to know the main performance and characteristics of the breathable belt.
The temperature resistance of the air slide cloth can reach 180 °C in an instant, and about 150 °C at a constant temperature. The air slide cloth is made of heat-resistant and corrosion-resistant chemical synthetic fibers, which are woven on special equipment according to specific requirements. Its technical performance and product quality have reached the industry. Advanced level, the air slide cloth has clear texture, smooth texture, stable size and no deformation, the air slide cloth has good air permeability, uniform and stable airflow, and the air slide cloth is heat-resistant, wear-resistant, corrosion-resistant, and has low hygroscopicity.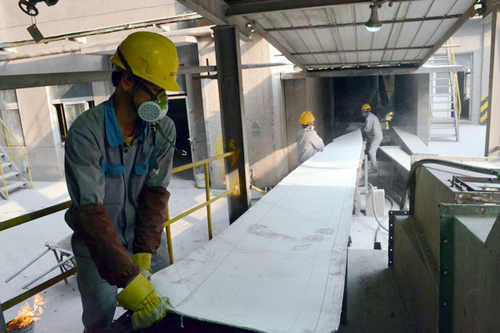 The air slide cloth can be used in the cement raw material homogenization warehouse to make the cement raw material evenly stirred; when used as a gasification bed, the material can be mixed with the air to be in a gasified state, and it has good fluidity and can improve the conveying efficiency. The application of air slide cloth to pneumatic conveying devices and gasification bed devices has achieved good results, and has been widely used in metallurgy, building materials, chemicals, power plants, food and transportation industries.
The working principle of Air Slide Cloth:
The air slide cloth separates the upper and lower troughs, the upper trough body as the material chamber, the lower trough body as the air chamber. Air chute to air as the power, so that a certain pressure flow of gas, from the ventilation layer (fluidized bed) through the pores, so that the fluidized material to change the angle, the powder was "suspended" state. Air transport chute has a certain slope, when the powder is fluidized in the air suspension layer suspension, the rest angle decreases, when the tilt angle is less than the chute, by its own gravity and component of the role of powder flow forward , To achieve the purpose of transport.