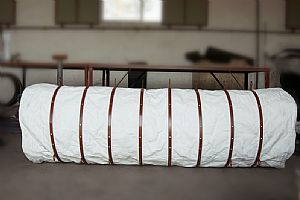 Description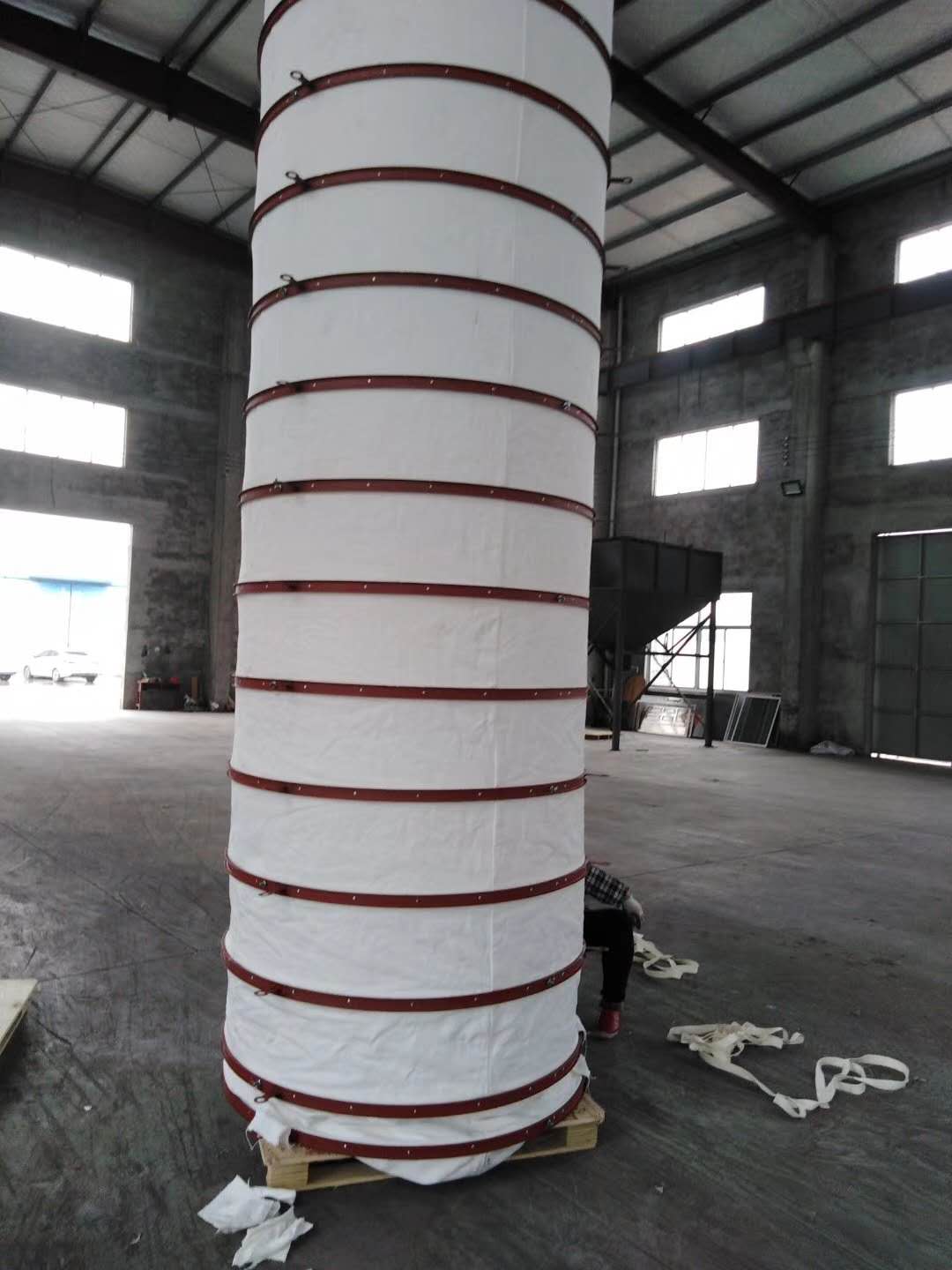 Open truck loading bellows are widely used in grain, cement and other bulk materials loading and unloading.
Open truck loading bellow material is 100% wear-resistant canvas, the shape is generally round that is straight cylinder type, can be arbitrary bending telescopic, vertical, horizontal use. USES high strength cement bulk telescopic bag canvas covering, built-in Φ 6-8 Φ stainless steel wire to support the skeleton.
Installation & use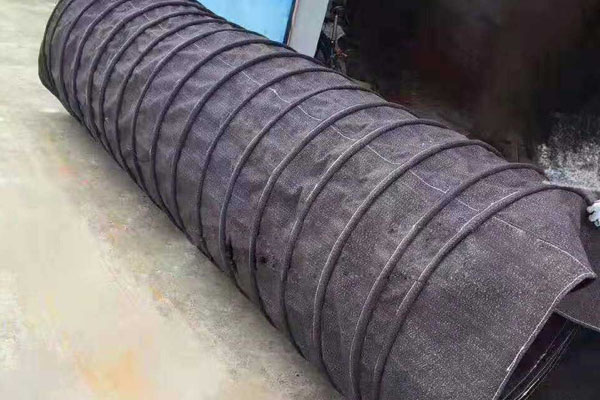 Install the loading bellow at the bottom of the tank body of bulk cement tanker, bulk fly ash truck, bulk cement train and bulk cement ship,the powder granule in the tank is changed from solid state to fluid state by pressurizing by air compressor.
In electrolytic aluminium factory apply Yu Chaonong phase transportation system of large groove groove, dispose of electrolytic cell in the equipment of charging system on and under the new adjustable device is installed on the equipment of the product because of its no mechanical transmission parts, the whole system feed opening telescopic bag, so low energy consumption, where, reliable operation, convenient maintenance and equipment use.