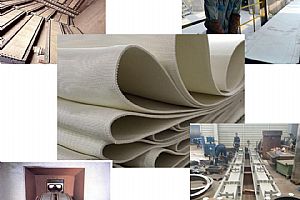 Description
The Air slide pneumatic conveyor systems refers to equipment for horizontally conveying dry powdery materials (such as cement and raw materials in cement enterprises). It consists of a number of slots made of thin steel and is arranged at a certain slope along its conveying direction. A gas permeable layer is sandwiched between the upper and lower casings of the trough.
Instructions
The high-end of the conveying material is fed into the upper casing, and the compressed air is blown into the lower casing by a special blower, and is distributed between the material particles through the gas permeable layer of the dense pores, so that the material undergoes so-called gasification to change the friction angle of the material. In order to form a flow state, it descends along the slope to achieve the purpose of transportation.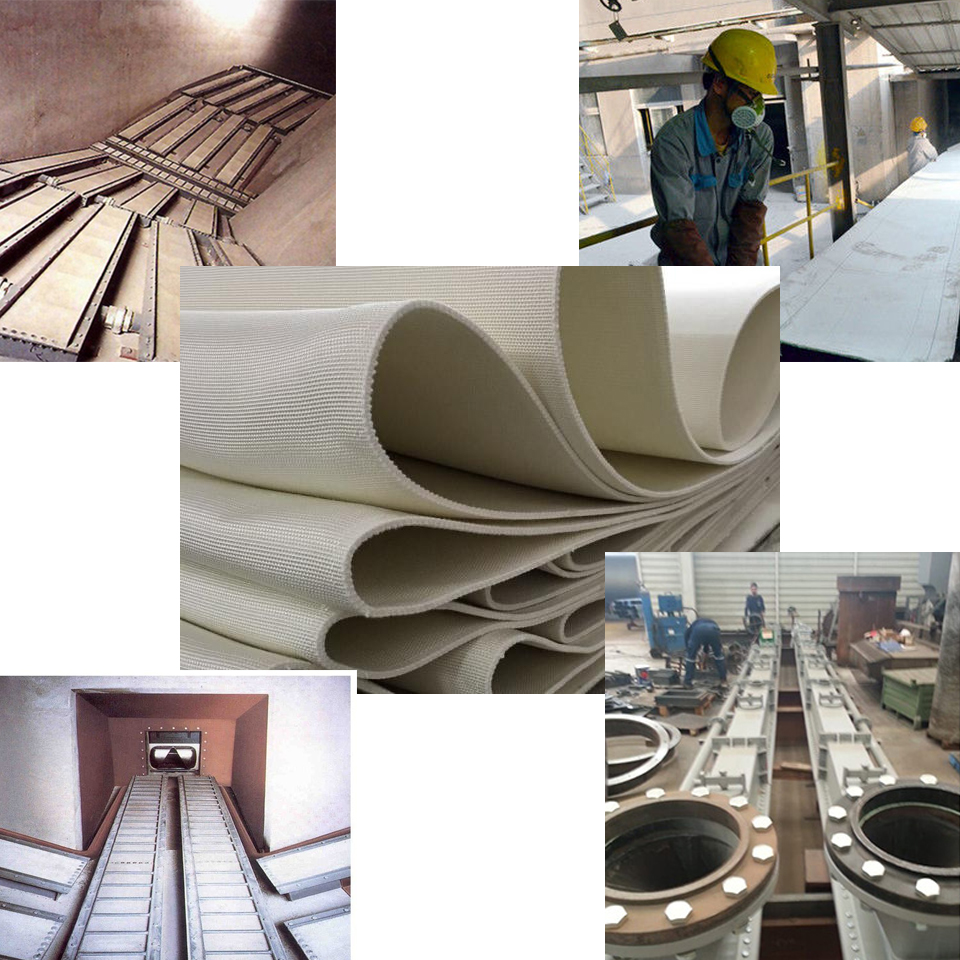 Advantage
Because the air chute has no transmission parts in the conveying material, it has less wear, easier maintenance, less power consumption, less material consumption, no noise, and airtight than the belt conveyor, screw conveyor and buried scraper conveyor. Good, simple structure, safe and reliable operation, and easy to change the conveying direction and multi-point feeding and unloading. Therefore, it has been adopted by many companies in recent years.
Air slide fabric in cement plant:
An Air slide belt (Air slide fabric) is in the middle of a chute.
Powder material will come into the chute above Airslide fabric. Material will flow to the chute lower side as pneumatic blower down Air slide belt.
That's why we say Airslide belt can move powder material because of the wind power.
And then, the rest wind will go out from the top of the chute. Through the moving, no parts moved except powder material. So that it can spare more energy and maintain cost, etc.
Our Air slide canvas is installed on the surface of the silo bottom. It is supplied for installation as aeration units on the sloped conical bottoms of bins and silos to aid in the withdrawal of dry relatively free-flowing material.
Each Air slide aeration unit package consists of 200mm open-type. Airslide conveyor units in lengths of 1.5 or 3m depend on the slope length of the conical storage area. Some spoke patterns are normally used with materials which have good fluidization characteristics. Others spoke patterns provide maximum aeration for difficult materials which can be fluidized.
Our Air slide fabrics can be used at temperatures between -60°C and +150°C. The air slide fabrics are made from polyester yarns. We are also, however, able to weave fabrics to our customers' specific demands for air permeability and mechanical strength.